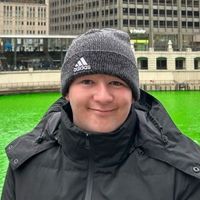 Photography
I've been taking photos at various public and school events across the nation for many years, with key moments including Blue Angels demonstrations in Pensacola, FL, the Macy Thanksgiving Day parade in New York City. My favorite event to photograph was my school's graduation ceremony in May of 2023, in which I showcase my two favorite types of photography below.
While I love action photography, I love taking a snippet of the action, and focusing on it. Environmental portraits, which do just that, is what I love about photography.
To schedule a photography session with me, reach out at one of the mediums above, text is fastest and preferred. Prices are very negotiable.
Journalism
As Managing Editor, I work mostly behind-the-scenes with our Publications Adviser. While I still contribute to individual publications, including our news and yearbook productions, I now support mostly big-picture organization-wise aspects of press, including business management, records keeping, official correspondence (email, snail mail, phone calls, etc.), and other administrative duties.