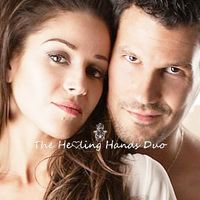 OUR HEALING JOURNEY
---
RESORCES LISTED DOWN BELOW (CONTENT LIST)
Your One-Stop-Shop For Everything Related To Health & Wellness
We've been working on this list for 15+ years. Where applicable products are organic or non-toxic/natural. Please archive this information for future reference & if you do not find what you are looking for on this list then please feel free to contact us directly.
Thank You!
Energy Balancing Light Studio & Energy Alignment Sol.
Hot Off The Press (Recent Work/News)
In Studio Energy/Detox Sessions & EMF Inspections
Blogs, Vlogs & Socials
EMF & Blue Light Protection Prod. & Svcs.
Structured & Filtered Water
Supplements
Coffee, Tea & Lattes
Cleaning Prod.
Testing
Wellness Accessories
Cosmetics, Dental Care, Nasal & Personal Hygiene
Protocols
Air Purification & Aroma
Cookware & Kitchen Gadgets
Organic Clothing & Grounding Shoes
Blue Light Toxicity Sol.
Home Therapy Devices (Red Light, Sauna, Electromedicine, etc.)
Topicals & Bath Products
Housewares & Building Materials
Local Organic Food Bus., Farms & Community Gardens
Practitioners/Specialists/Consultants + Private Medical Care
Photon Genius Stu.
---
1. ENERGY BALANCING LIGHT STUDIO & ENERGY ALIGNMENT SOLUTIONS
The Healing Hands Duo also owns a home-based energy/wellness space Energy Balancing Light Studio located in the GTA, Canada. E.B.L.S. was established in the summer of 2018 after Jessica & Kevin naturally healed from some of their own life-threatening health conditions/infections which they had suffered from for over 10 years.
Energy Alignment Solutions was established two years earlier in 2016 after the couple realized you will only ever be as healthy as the energy in your environment. E.A.S. is a highly technical EMF radiation detection and inspections company with over 15 years of experience in engineering, machinery, and robotics technology, as well as specializing in electromagnetic field remediation and mitigation.
For more information about who we are, our journey, and our credentials, please click on the About Page on either of our websites.
www.thehealinghandsduo.com OR www.energyalignementsolution.com
---
2. HOT OFF THE PRESS DOWN BELOW
---